The BeYou chair holds up to 400 lbs or 181 kg on the main seat and the backrest (when used as a seat) was tested to hold up to 275 lbs or 125 kg. 
The BeYou Chair is extremely durable and resilient. However, we still recommend you take proper safety precautions when using it.
Please be aware that the chair is intended for one person at a time.
Do not stand vertically on the chair.
Do not sit on the wings or arm rests of the chair.
Do not place your full body weight on the backrest only.
Do not sit on the backrest without your feet or legs being placed on the main seat.
More safety instructions inside leaflet included in the packaging.
Care Instructions
Avoid direct sunlight exposure and keep the chair away from heat sources.
Ensure all screws and chair parts are properly tightened before seating on the chair.
Do not clean the chair with highly corrosive detergent.
Clean the chair regularly using a dry, clean, lint-free soft cloth.
Wipe the upholstery with a clean cloth or vacuum occasionally.
Light stains can be removed with an appropriate textile cleaner.
Warning!
Only trained personnel may replace or repair seat height, backrest position, and wings position adjustment components based on gas pistons/gas springs.
WE DO NOT ASSUME ANY WARRANTY AND/OR LIABILITY FOR DAMAGED CAUSED BY IMPROPER ASSEMBLY, IMPROPER USE OF THE CHAIR, USAGE OF THIRD PARTY ACCESSORIES OR FOR NOT OBEYING THE SAFETY INSTRUCTIONS!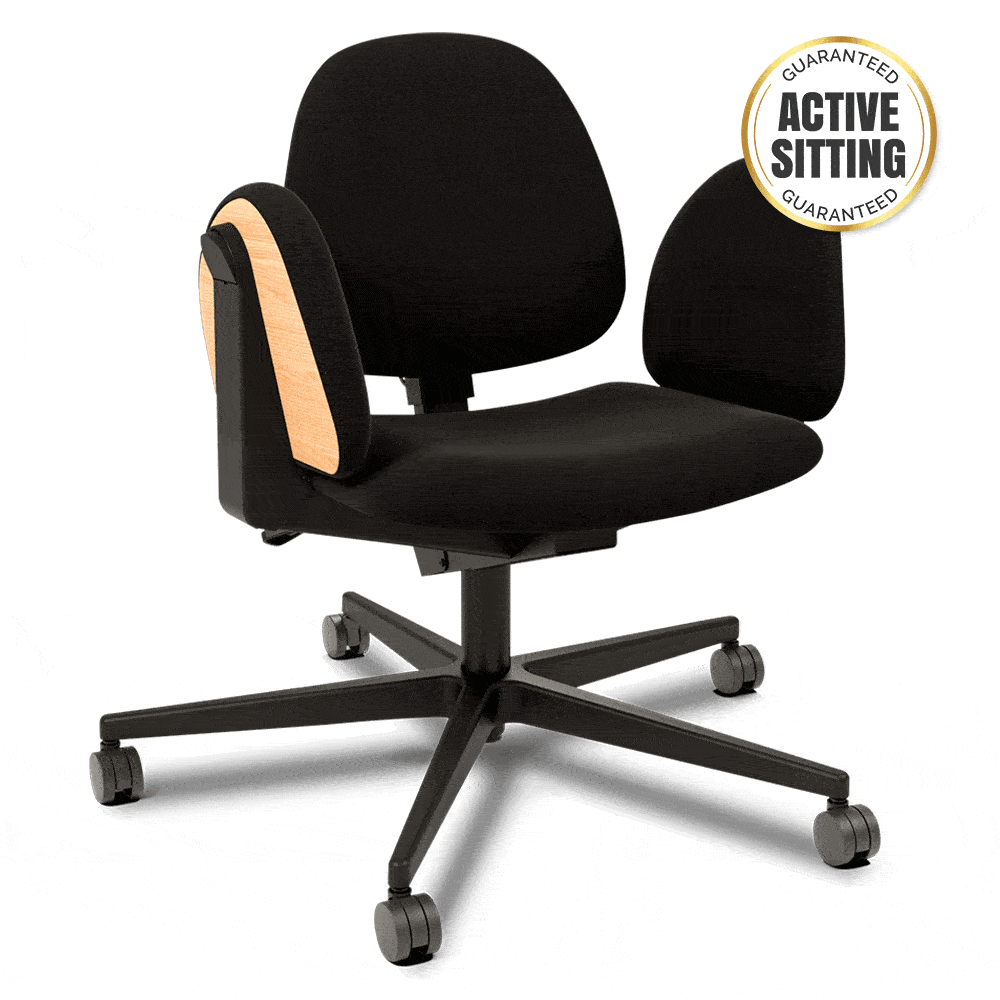 A Timeless Classic Is Born
Stunning aesthetics made of over 270 sleek parts. Multiple patents. The impressive strength of a unique metal skeleton.
Active Sitting And Why It Matters
BeYou Chair's virtually endless sitting positions and premium sturdy materials make for an unprecedented sitting experience. "Active Sitting" is the real key to your health and wellness while sitting. The best sitting position is the next position.
Active Sitting For An Active Lifestyle
Change how you sit, change how you feel
Make time for a yoga practice and feel the daily stress disappear. Right on your chair, perfect for basic yoga poses.
Find the focus you need to work better. Lean in and skyrocket your productivity to get more done with exceptional results.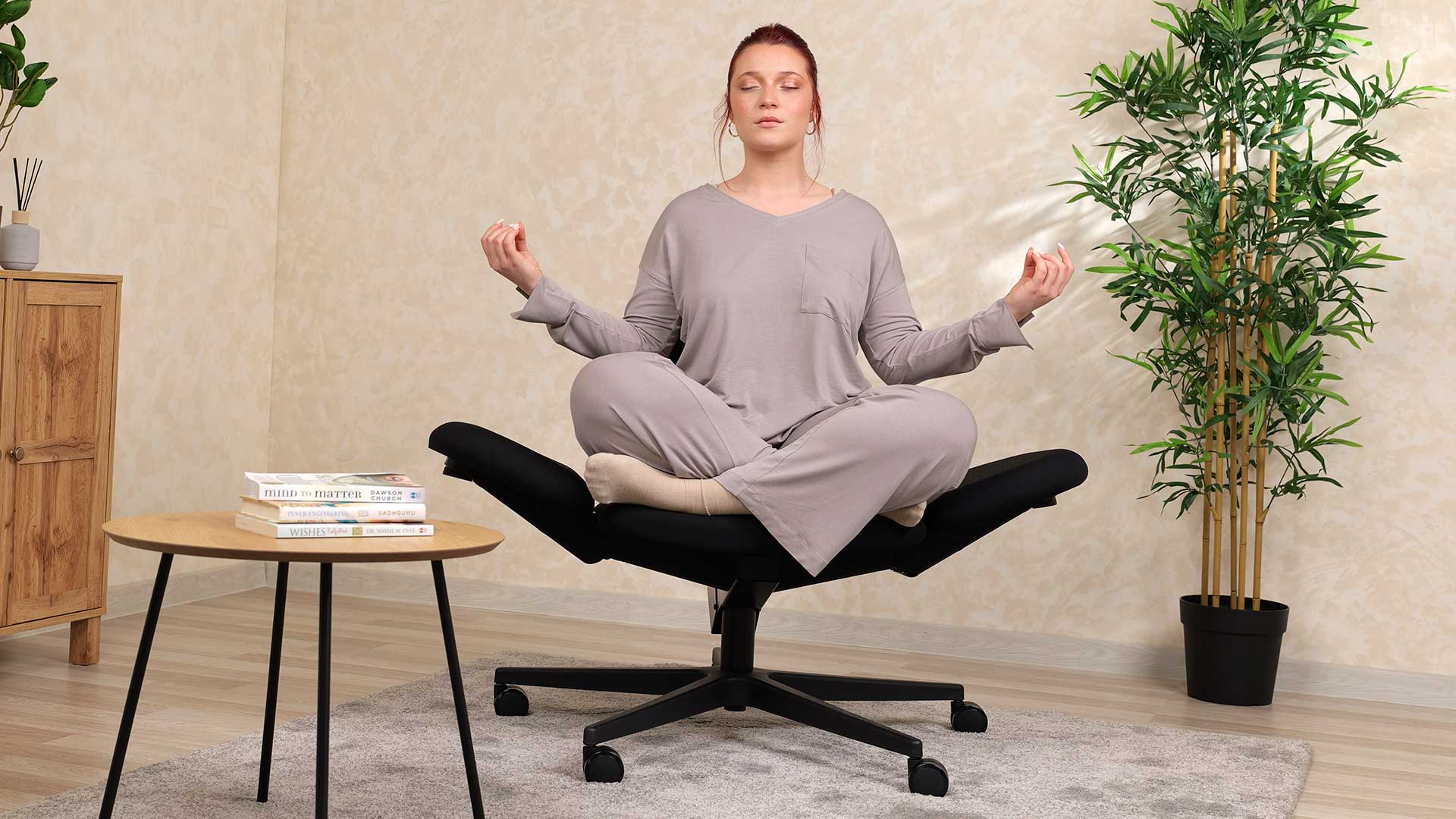 One of the most comfortable positions to sit in is cross-legged. With a chair that helps you sit like that, it's super enjoyable!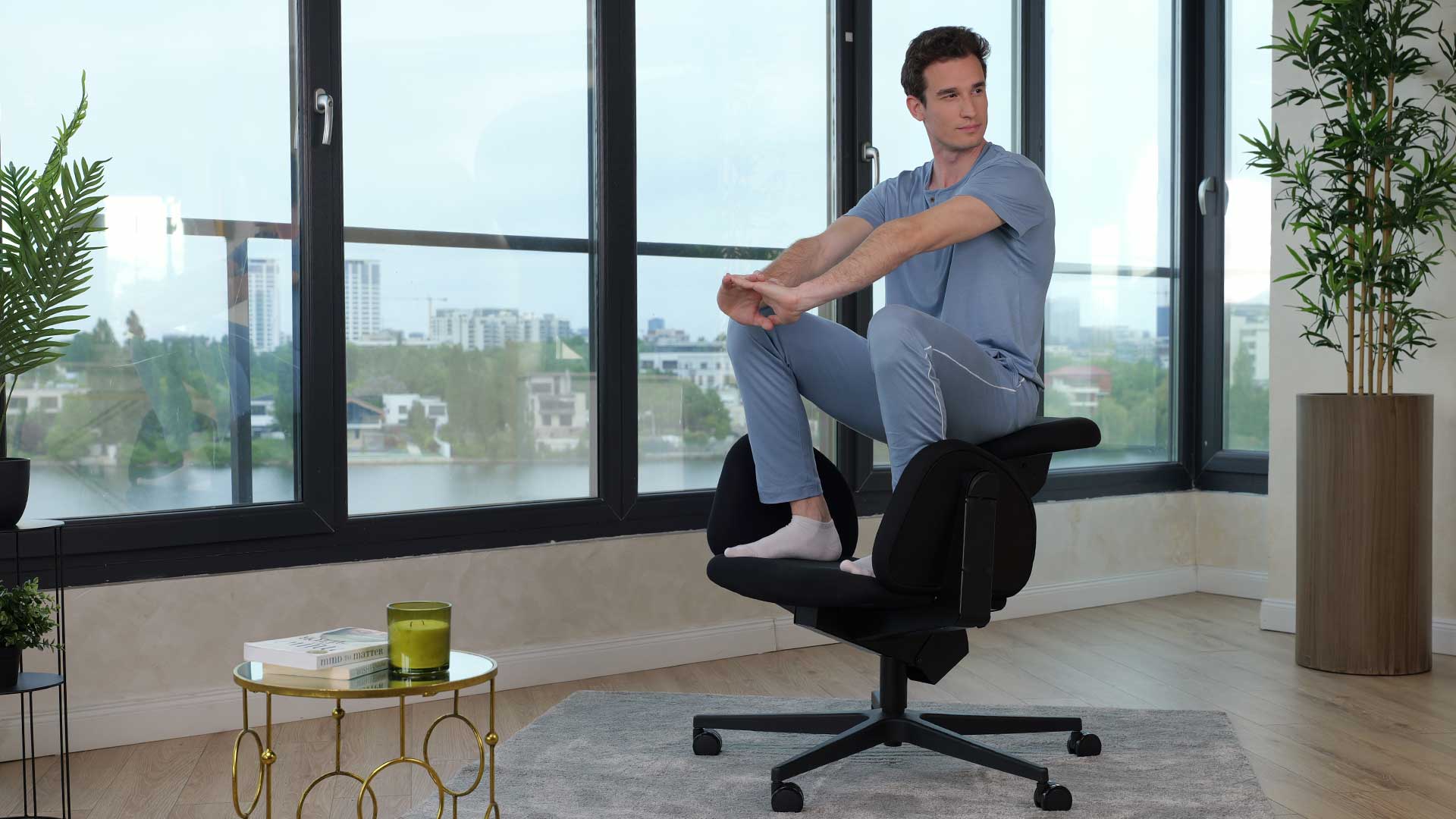 Stretch your muscles to release the tension you've been carrying in your body. Stretching is like surgery without the knife!
So many cultures have been sitting kneeling for hundreds of years. It's comfy, it's natural and it's easy on the BeYou!
Take your laptop, set the backrest horizontal. In seconds, your BeYou becomes your own personal workstation!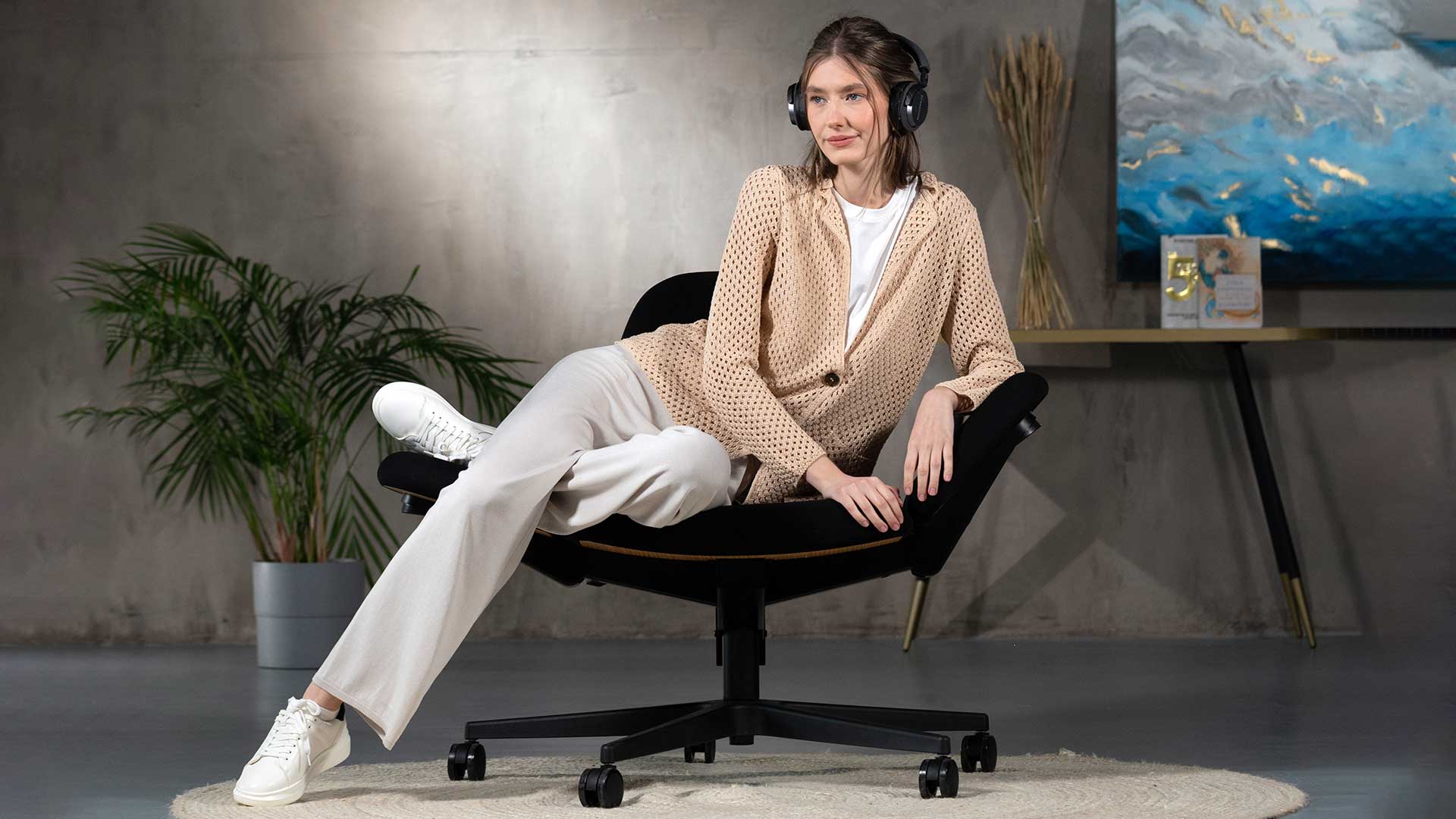 Feel the need to chill a bit, maybe watch a movie, or simply put your feet up? It's time to enjoy lounging comfortably!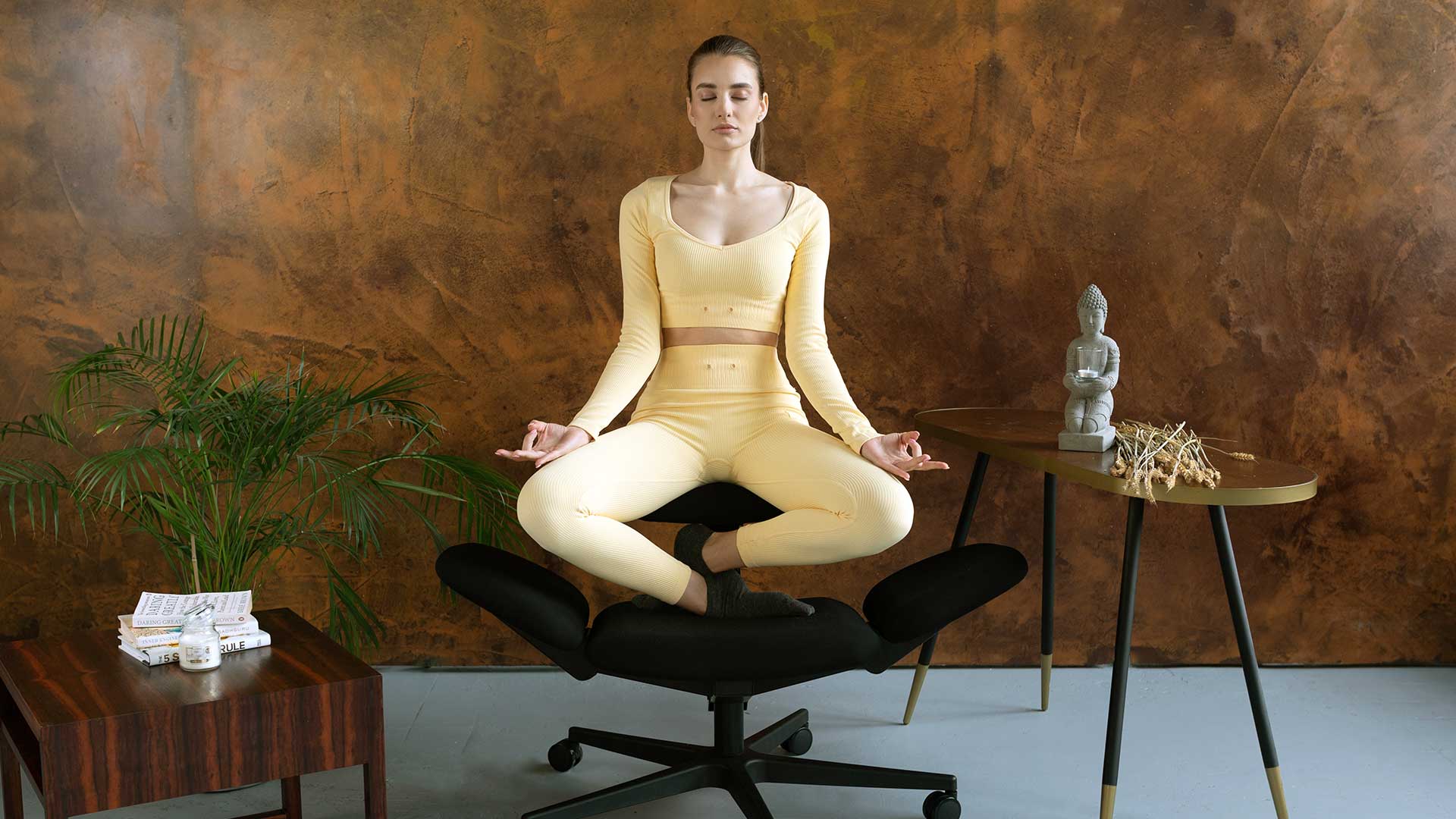 Take a breath, observe your thoughts and notice your emotions. Slowly, let yourself get to a place of calm and quiet.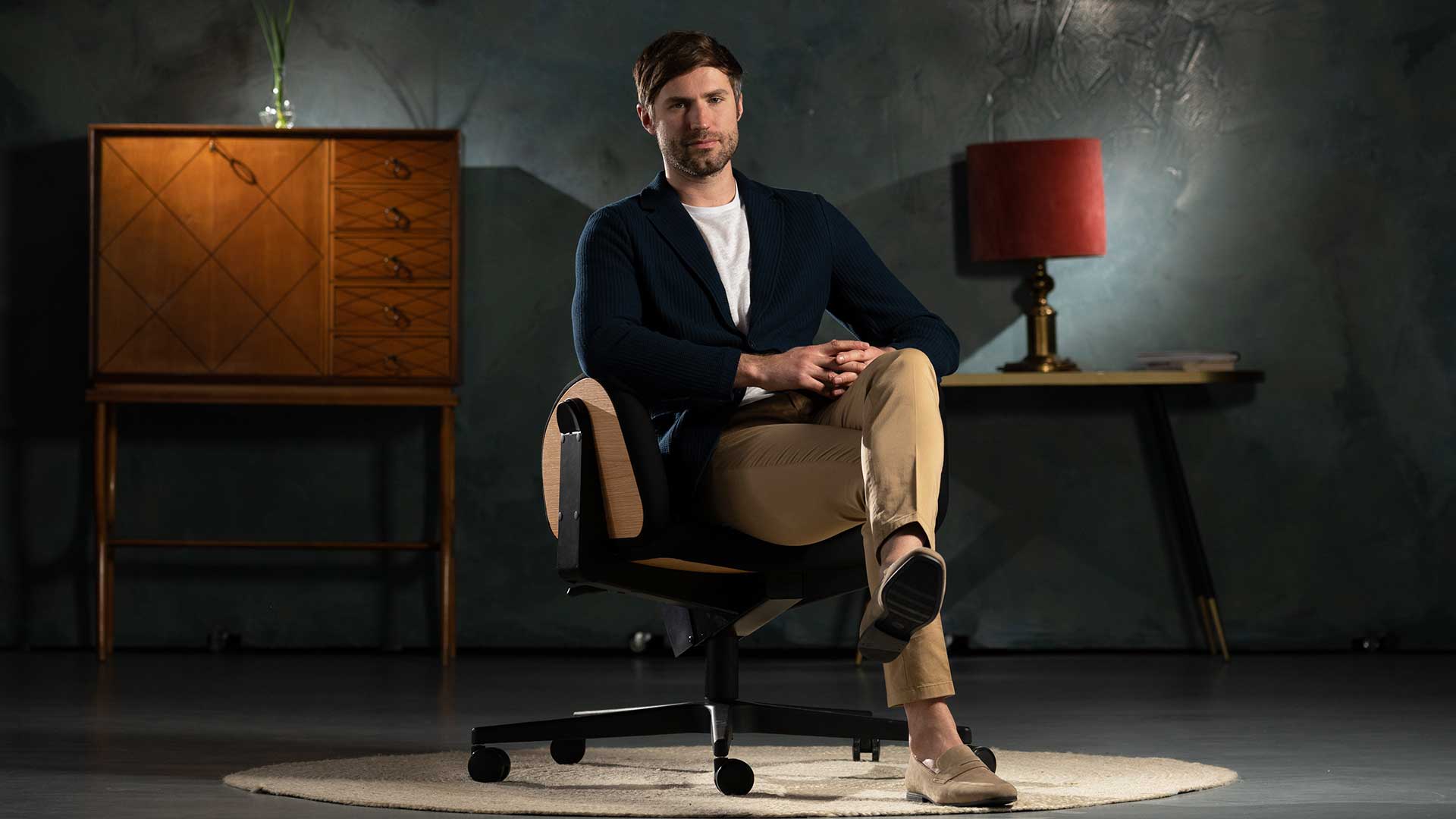 People have been sitting in normal chairs for millennia. That's because it helps you rest and it feels good.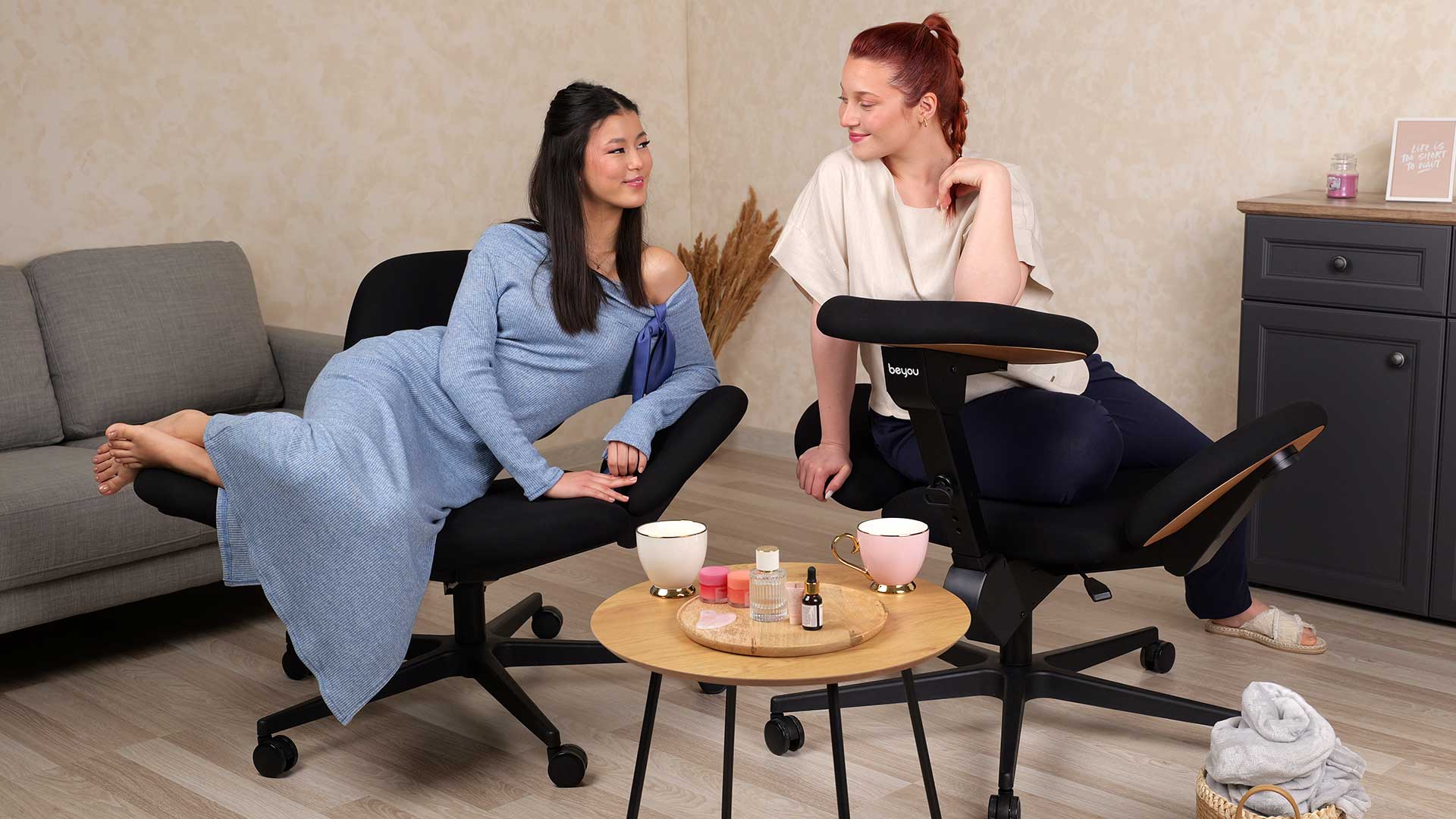 Be creative. Be bold. Sit in any way is perfect to relax your body in the moment. Enjoy freedom to sit however you want.
Join The Movement Revolution!
Easily Change Positions In Just A Few Seconds​
Enjoy the Benefits of Movement with Active Sitting
Improve Your Posture & Long Lasting Health​
Increase Focus, Enhance Productivity And Get More Done
Upgrade Your Lifestyle To Do, Live & Be More
Over 17,000+ customers have made BeYou one of the most successful crowdfunding campaigns ever! We're proud to say we've helped improve the lives of thousands of people across the world. Now it's your turn!
We Plant A Tree For Every Chair
You have an unquenchable thirst for life and we believe your furniture should do to. One tree is planted for every chair you purchase, keeping the cycle of life going strong.